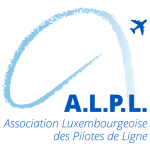 Why become a member?
The ALPL is a democratically organized and a politically independent association. It is solely run by its own members and represents the interests of pilots that work for Luxembourgish airlines. The ALPL's continuous success is largely dependent on its high membership levels. More than 90% of eligible pilots are members, which is one of the highest figures in the industry.
However, nothing is for granted in aviation. The involvement and personal commitment of active members in the ALPL remains key to ensure that the professional interests of airline pilots in Luxembourg are continuously heeded and pending issues are promptly acted upon.
If you work as a pilot for a Luxembourgish airline, you will find below why becoming one of more than 600 members will be absolutely worthwhile for you.
Safety first
The ALPL represents its members with a clear focus on enforcing and improving aviation policies and industry regulations in the interest of health and safety. This includes, but is not limited to, flight deck working conditions, flight duty time limitations, radiation exposure or cabin air quality issues. It further involves pilot training, recurrent testing and medical certification standards.
Competent representation of pilot interests is only possible through active pilots with profound subject-matter-expertise. ALPL's Flight Safety Committee forms the specialist backbone for that. Through continuous involvement in committees and working groups at ECA and IFALPA levels, the cockpit working environment is continuously influenced in the interest of its members.
We shape working conditions at industrial levels
Competition in air travel is getting stiffer by the day. For the resulting monetary pressure, airlines tend to strive for ever more productivity at lower labour costs. This makes the representation of ALPL members in collective bargaining matters more crucial than ever. Through the time-proven cooperation with the LCGB, pilot negotiators represent their fellow ALPL members at the bargaining table and in the continuous dialogue with the individual airlines. The ALPL strives to ensure that the special working needs and requirements of pilots are adequately lobbied at appropriate levels.
We help with employment issues
The legal protection as offered by the ALPL includes, but is not limited to, legal advice for members by contracted lawyers and the partial or full coverage of lawyer's or other judicial expenses as and when required. Common concerns besides the individual enforcement of Luxembourgish employment law comprise flight duty and rest time issues and have even included the contestation of employment contracts. They further comprise potential medical issues of members including the pending risk of a loss of employment that aero-medical unfitness may bring about. 
We help with medical issues
Talking medical fitness: Do you need specialist advise about a pending aero-medical problem you might have? As a professional association, the ALPL offers wide-ranging help to affected members. Thanks to the cooperation with other pilot associations, confidential medical advice can be provided, and assistance for the subsequent dealings with aviation authorities can be granted.
We help in emergencies and exceptional circumstances
To support ALPL members in the event of an incident or accident, an emergency plan has been set up. A 24-hour emergency number is available for members in case of emergencies or exceptional circumstances. All scenarios, whether small incident or major accident, have been covered by the emergency plan regardless of where they occur. The plan has been tailored to the special needs of ALPL members, even those regularly flying all over the world. This way, the ALPL is able to offer prompt and appropriate support when needed the most.
We provide in-depth information and facts – not only to our members
The ALPL is available to the public and, in particular, the media as a prime point of contact for all aviation related queries. ALPL experts are happy to answer specific questions about air safety, aviation regulations and airline labour political or economic matters in general. This way, the ALPL contributes to the positive public image of aviation and the pilot profession in particular.
As far as our members are concerned, the ALPL provides in-depth information and assistance for all questions relating to pilot specific working conditions and disciplinary issues. The ALPL constantly keeps all members abreast of industrial and corporate developments through numerous communication venues like the member magazine "Flightdeck", the ALPL's website and an exclusive member's forum, which offers the opportunity for members to meet and discuss online.
Want to become a member? Please follow this link to our online membership application.